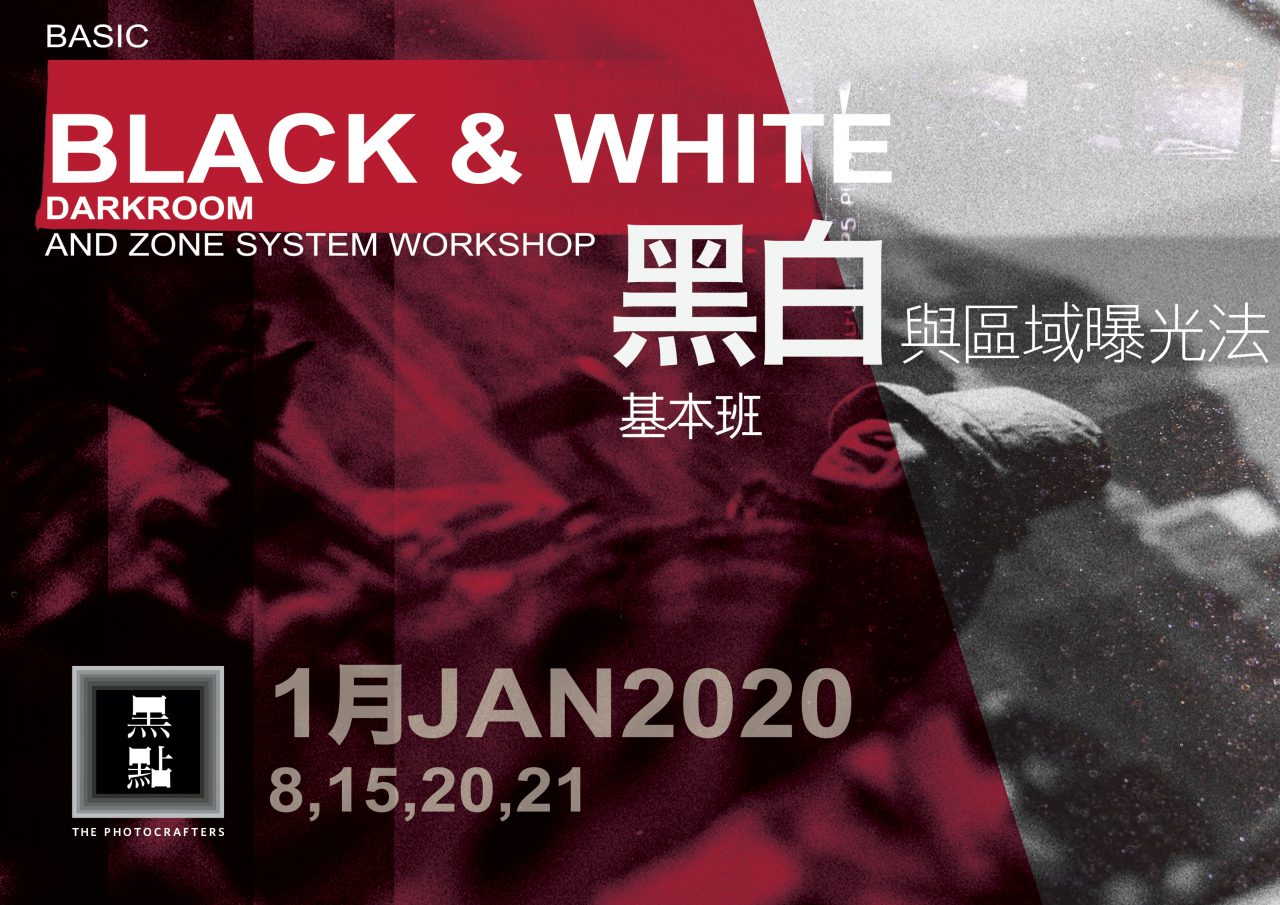 黑點的「經典」 工作坊,由坐館Simon 教授。大家都知道佢係一個「死硬派」!而家數碼打印又平又方便但係佢都仲係要自己放相!🙈所以佢仲係在「實戰」中!
工作坊共四堂:
1, 何謂正確曝光和重要性與區域曝光法基礎。
2,沖㡳片與認識化學品
3,放大機操作-放曬你第一張嘅照片
4,更多嘅放相技巧與Q&A
上完四堂之後你基本上已經可以掌握到黑房嘅技術可以能夠一個人入黑房沖菲林同放相㗎啦!
如果你冇菲林相機!唔使擔心我哋會免費借俾你嘅👌
小班教學一人一機!所以只係得五個位😱報名就要快啦🌪

上課日期/時間2020年1月8,15,20,21|7-930pm
先到先得已交費用為確定!
快啲email 我地報名啦: thephotocrafters@gmail.com

Our black and white darkroom workshop is finally back ! As you all know Simon is "the" B&W guy in town ! And he still develop and printing daily !
This workshop will cover all you need to know about getting started in B&W film develop and printing , from understanding exposure to basic "Zone System" , film develop and photo printing ! Upon finishing this workshop you will be able to do it all by yourself in the darkroom !
As usually , our class size are small , only 5 seat available !

2020 Jan 8,15,20,21|7-930pm
From 7pm to 930pm
If you are interested Email us ASAP !
Email : thephotocrafters@gmail.com